Buildesk Real Estate CRM
BOOST YOUR CLOSE RATE BY 28%

Our end user close an average of 28% more deals.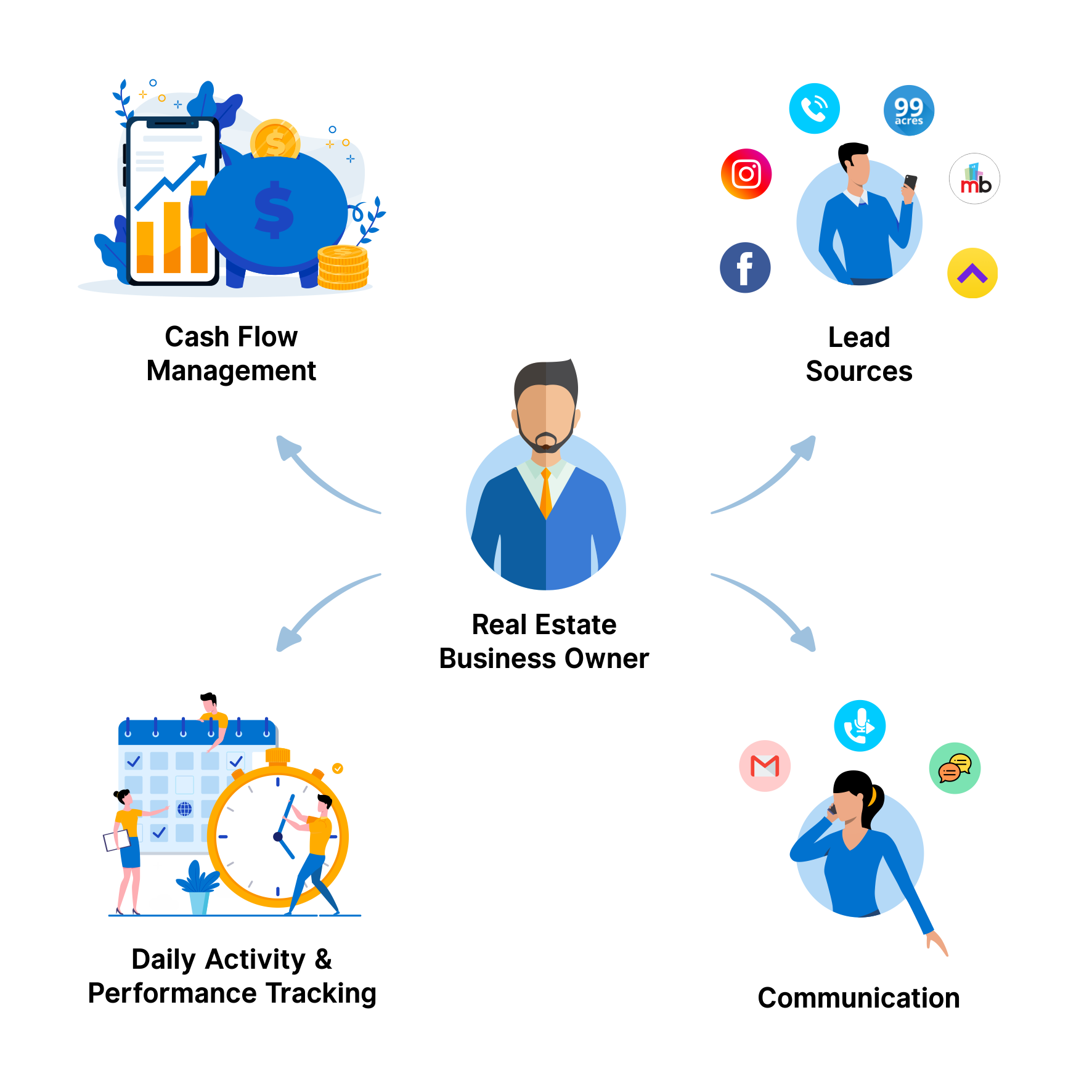 Features
Managing lead with Buildesk CRM is easy and flexiable.
Buildesk CRM uses latest techniques to streamline and simply lead management process.
Auto lead capture from ads & campaigns

Complete 360 degree lead analysis with lead pipeline management

Add Followup, Reminders, Email, SMS and Whatsapp within CRM

Set-up and conducted site vists

Bulk Import & Export leads
Features
Inventory Management
List and manage property with regular notification
Create and list property

Manage sold and unsold status

Auto property suggestion with lead requirement

Property available reminder
Features
Integration & Automation
Buildesk CRM allows you to integrate all your real estate lead generation channels, portals, cloud IVR and many more.
Integrate with all major real estate market place

Integrate with intelligent cloud telephony service

Integrate with SMS & Email gateway like textlocal, mailchimp, sendgrid and many more.
Mobile CRM Screens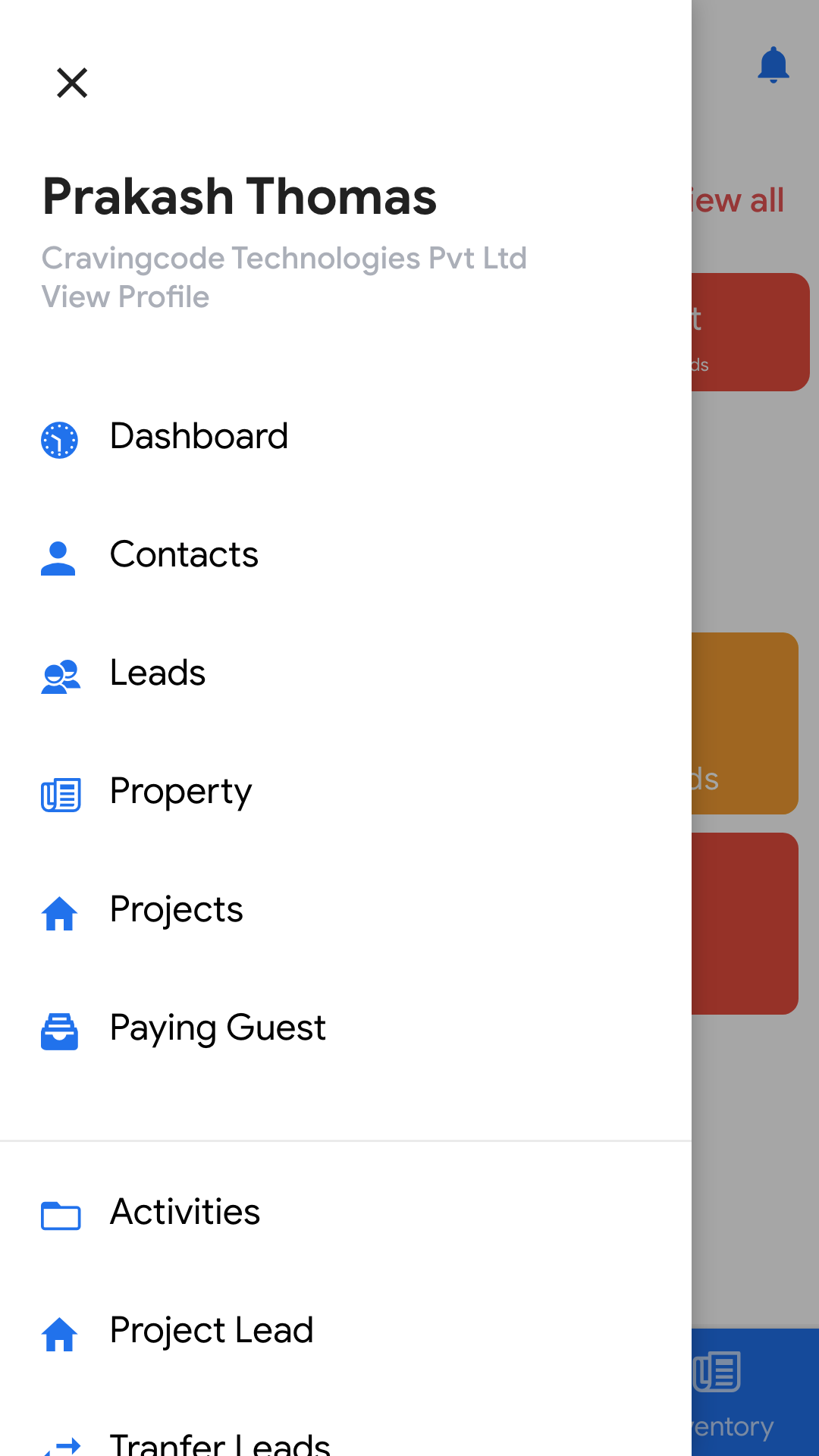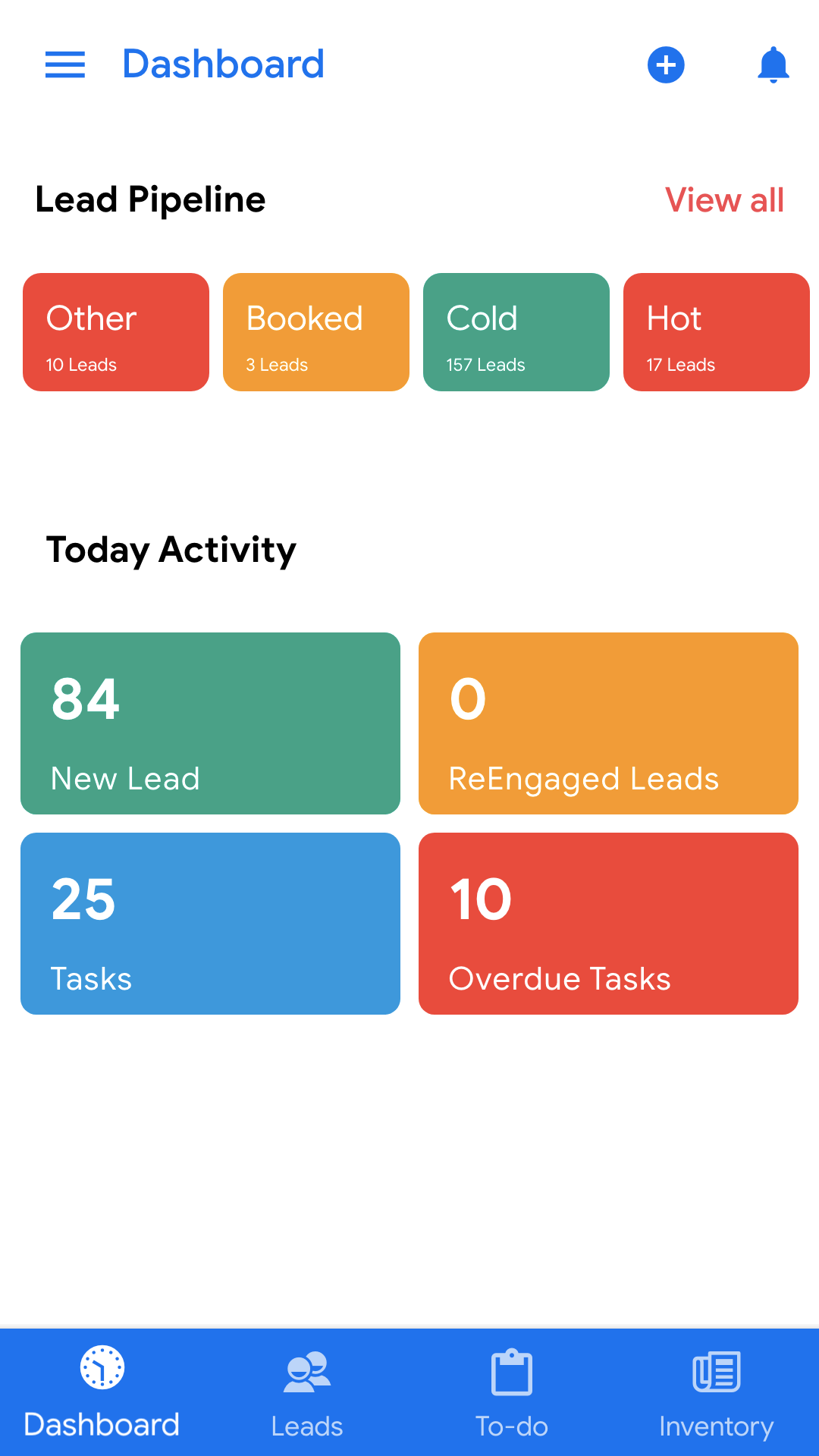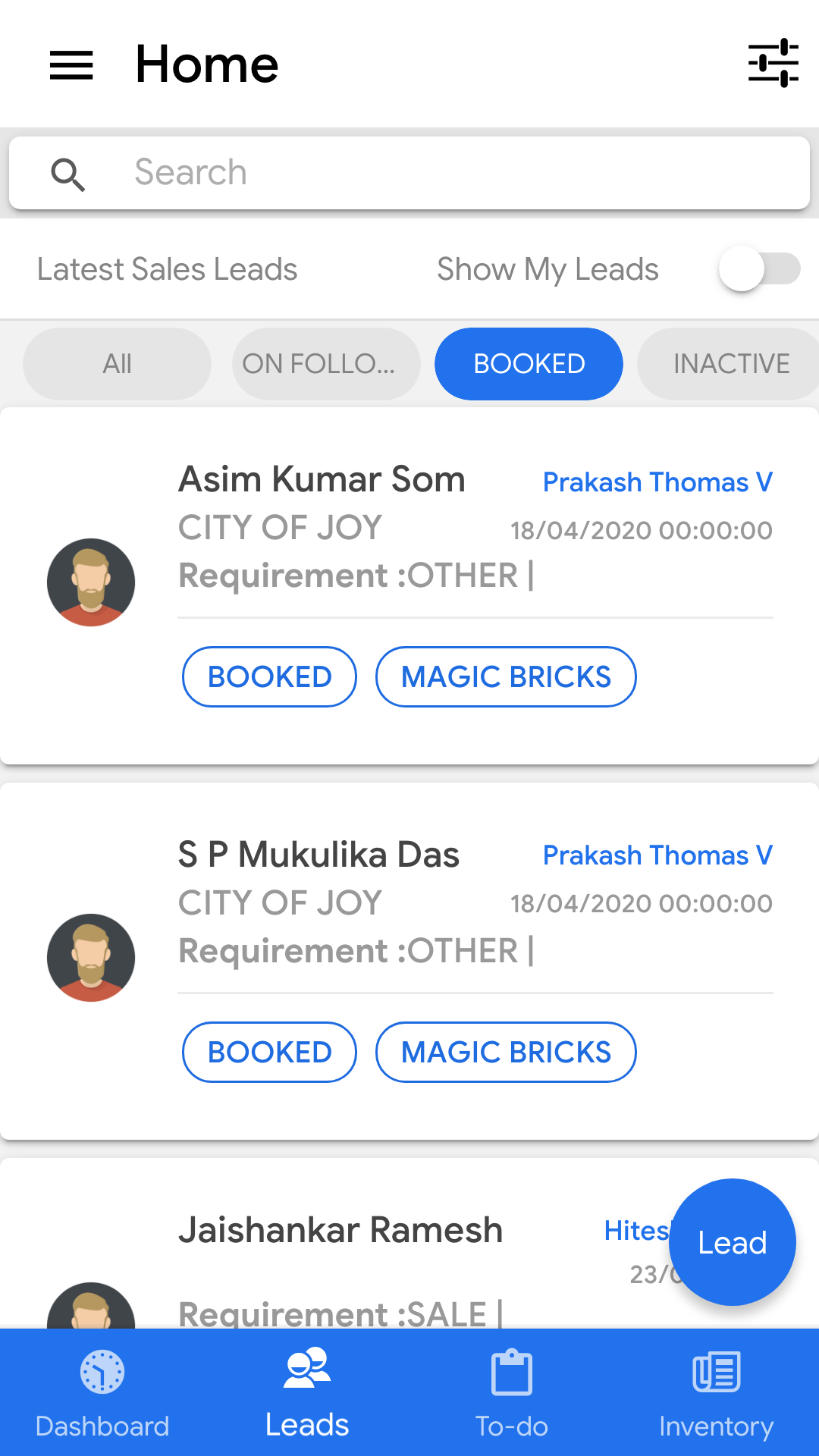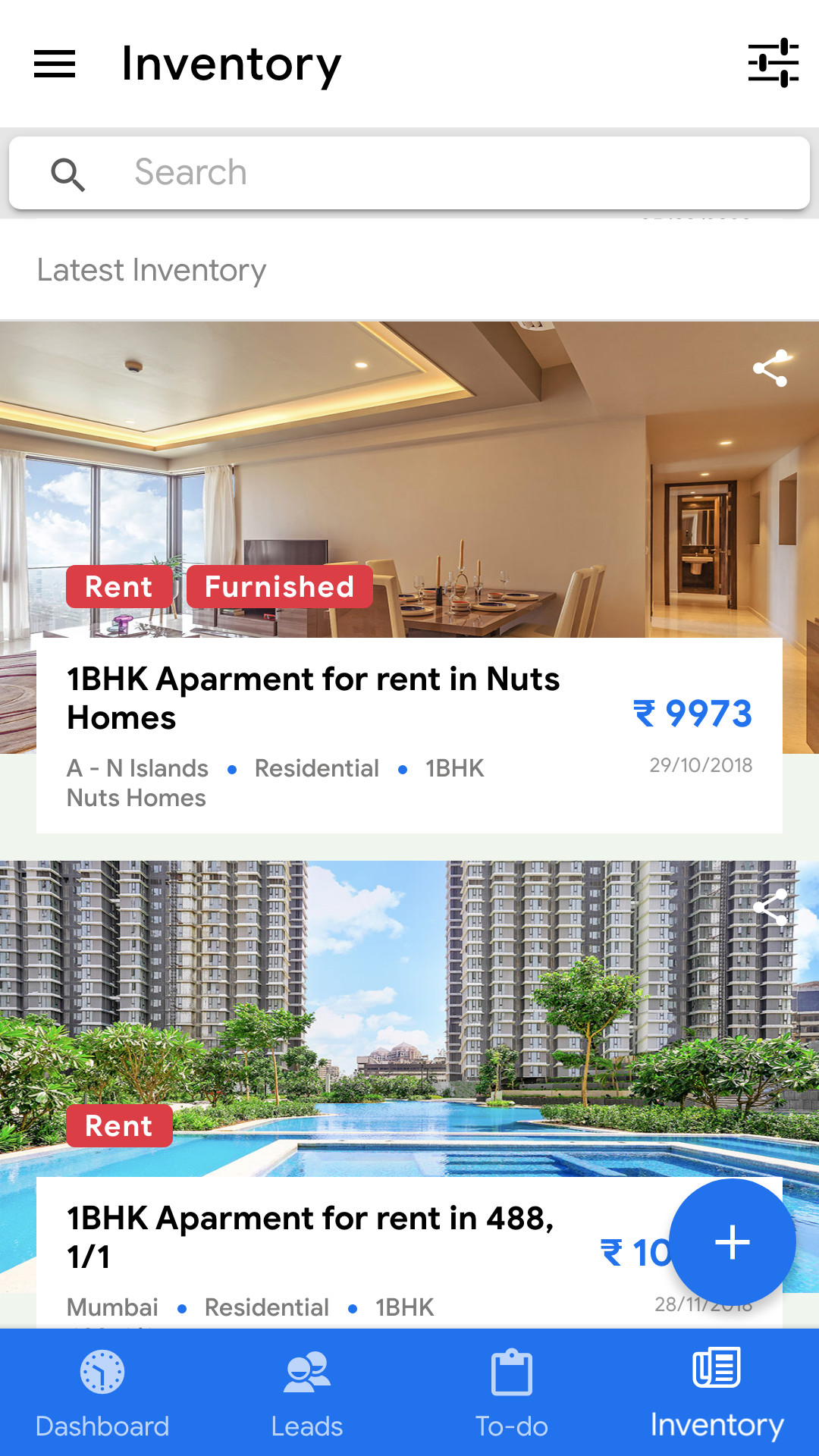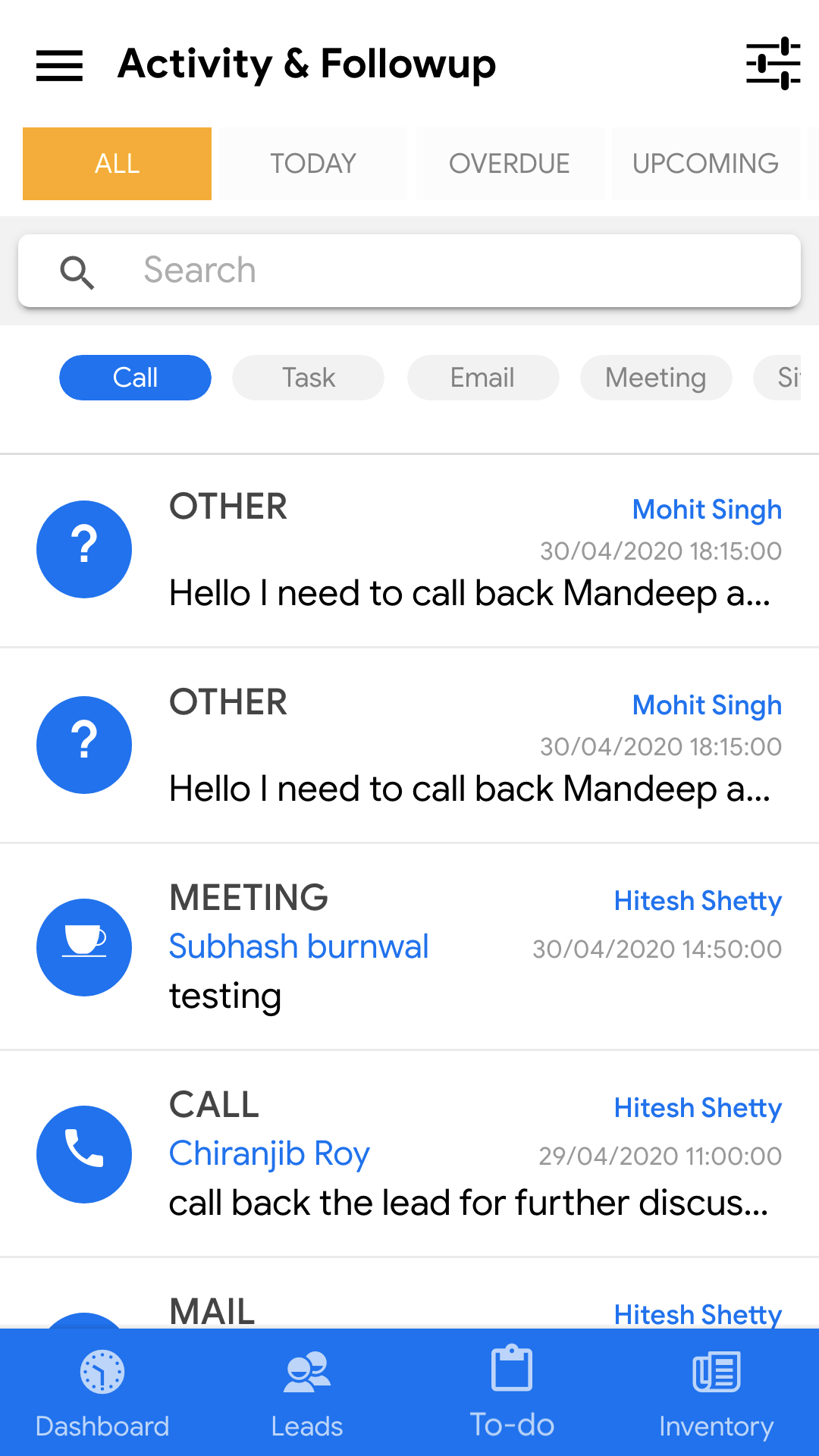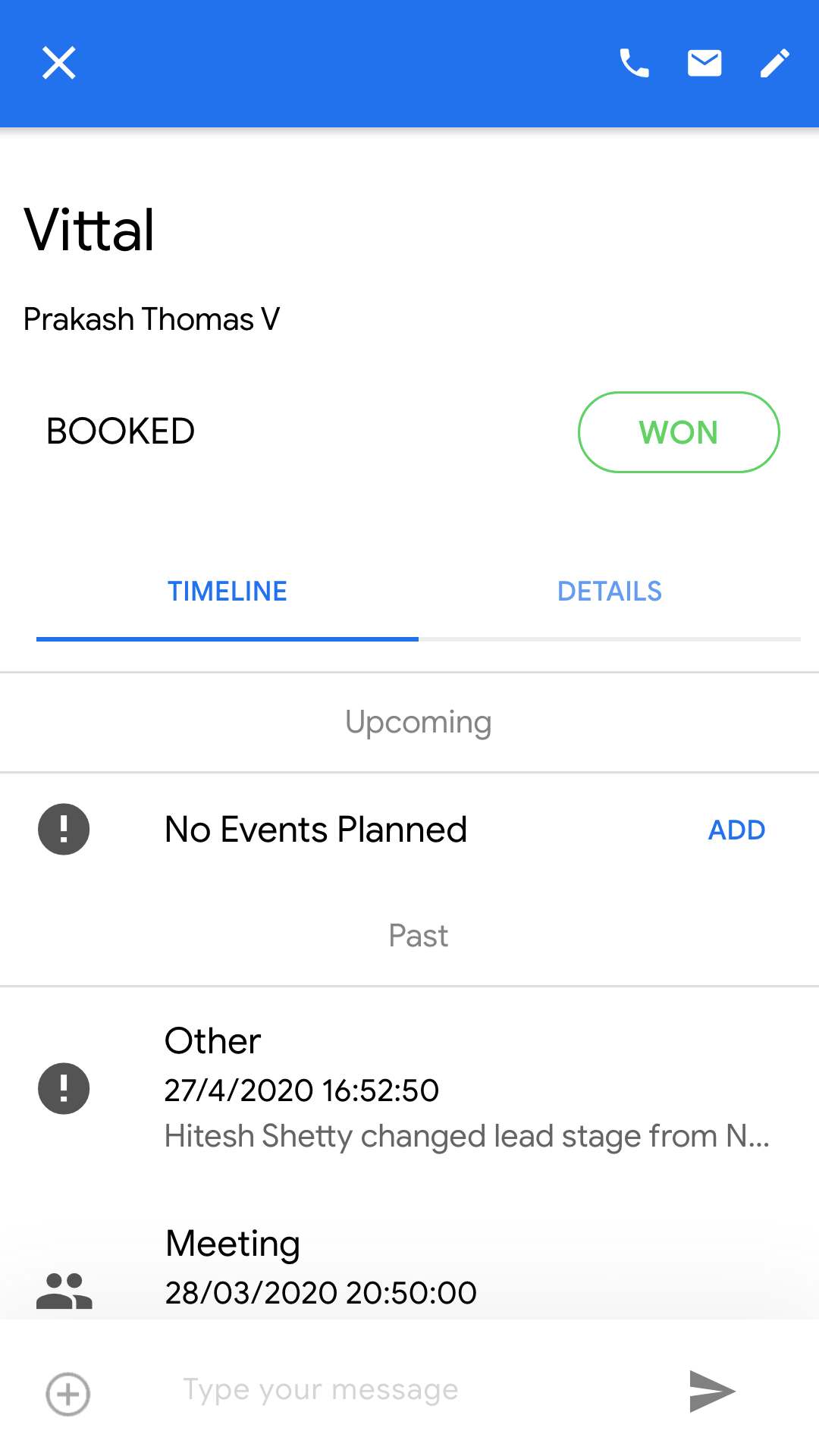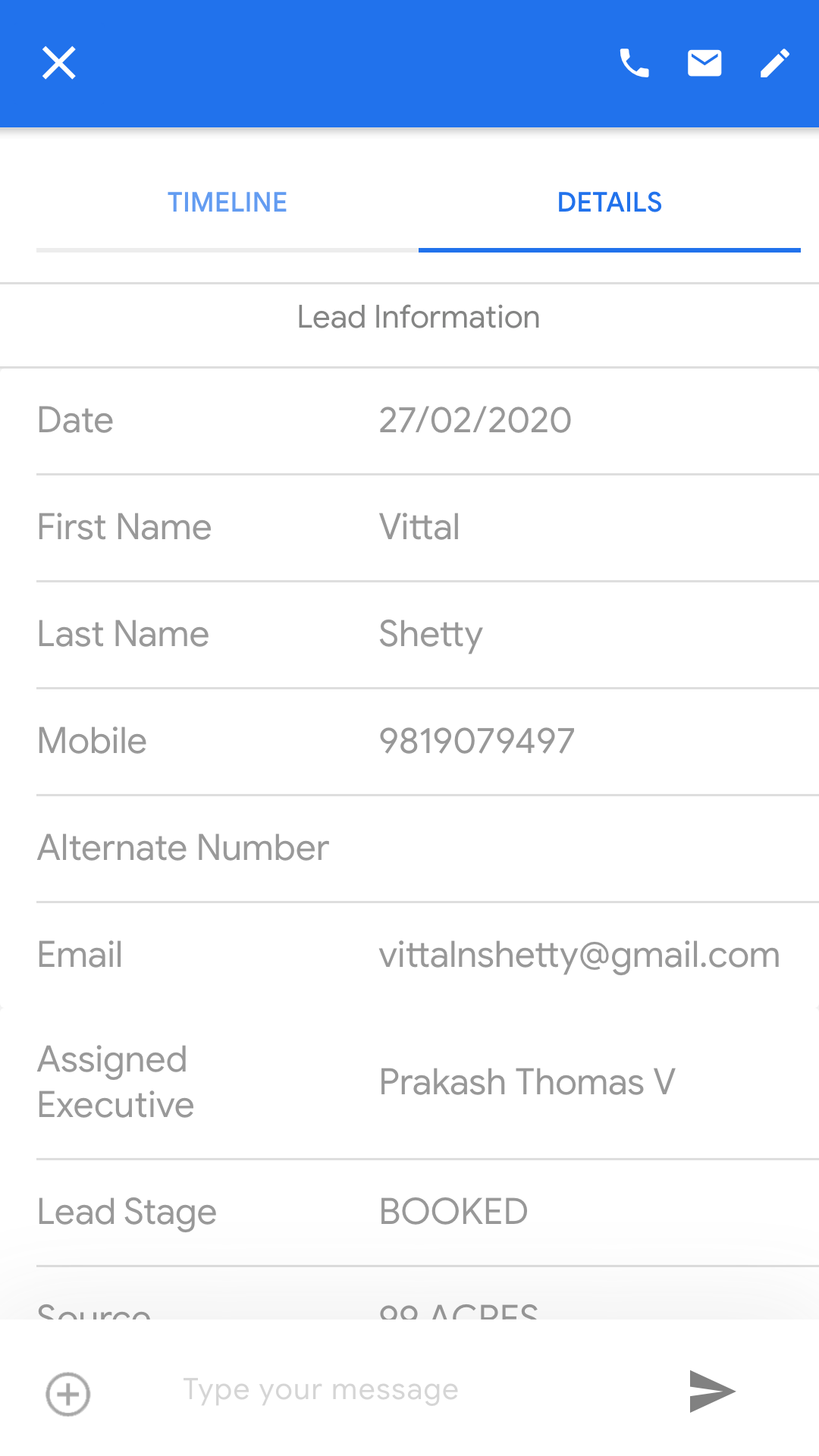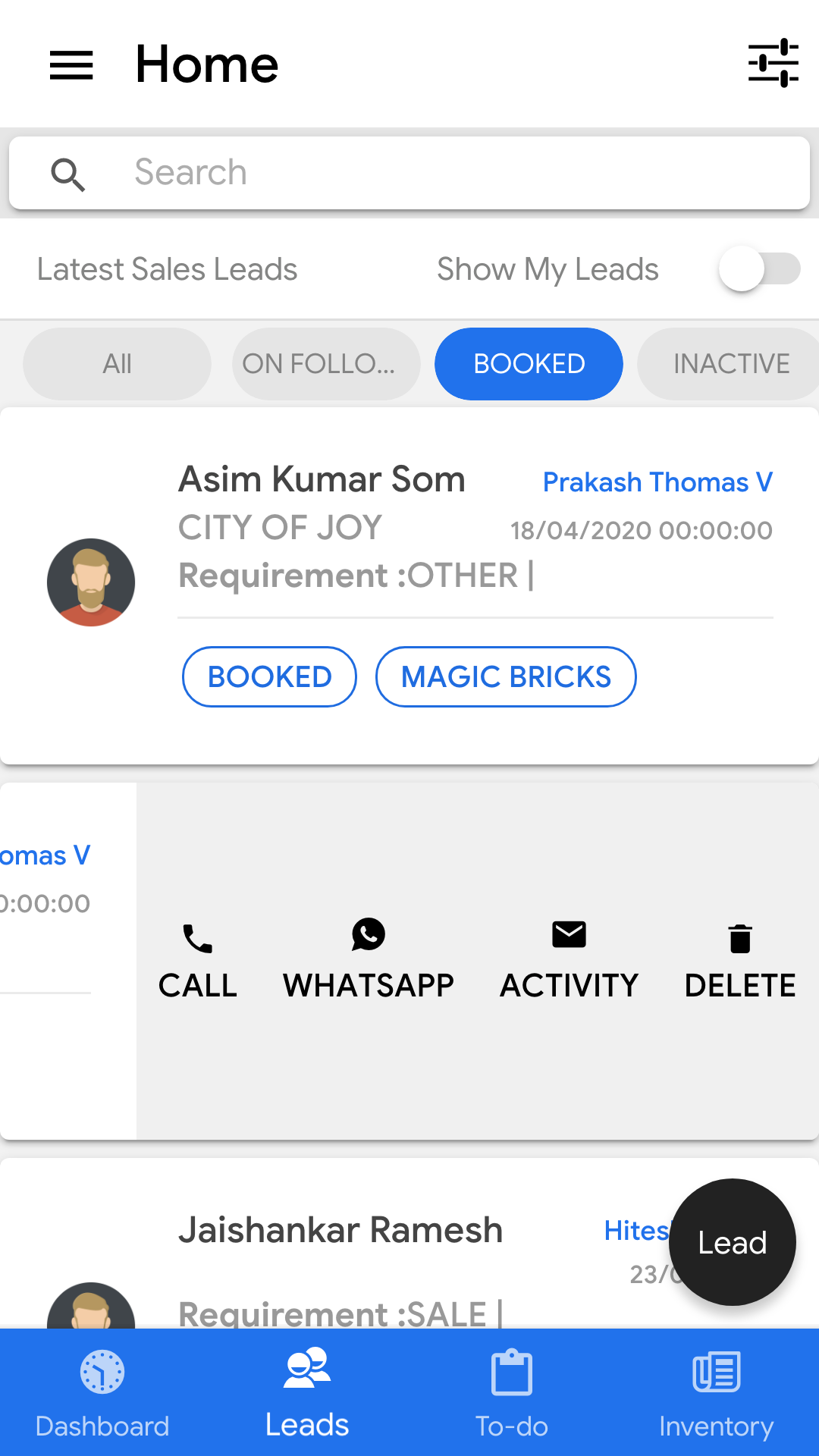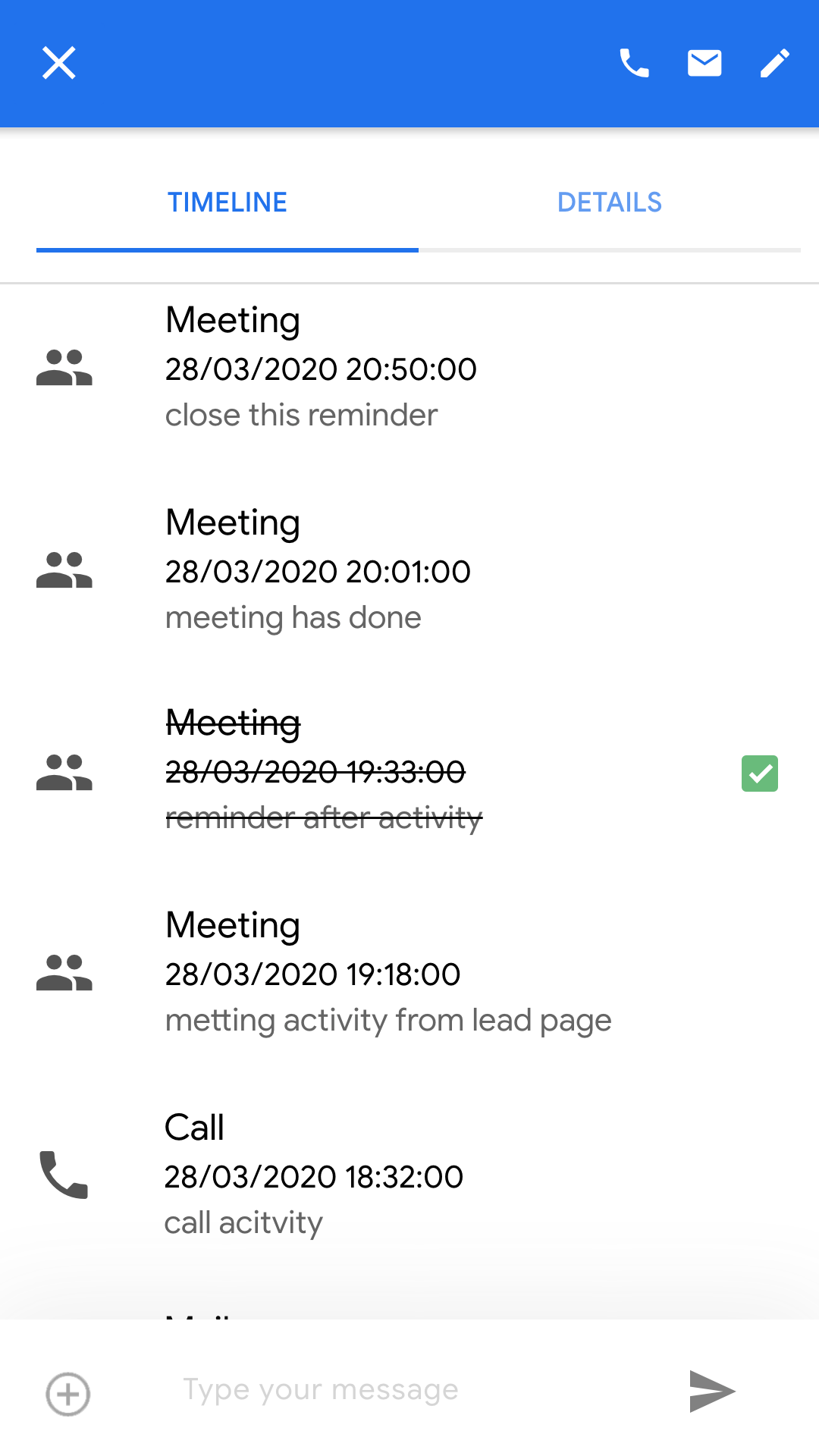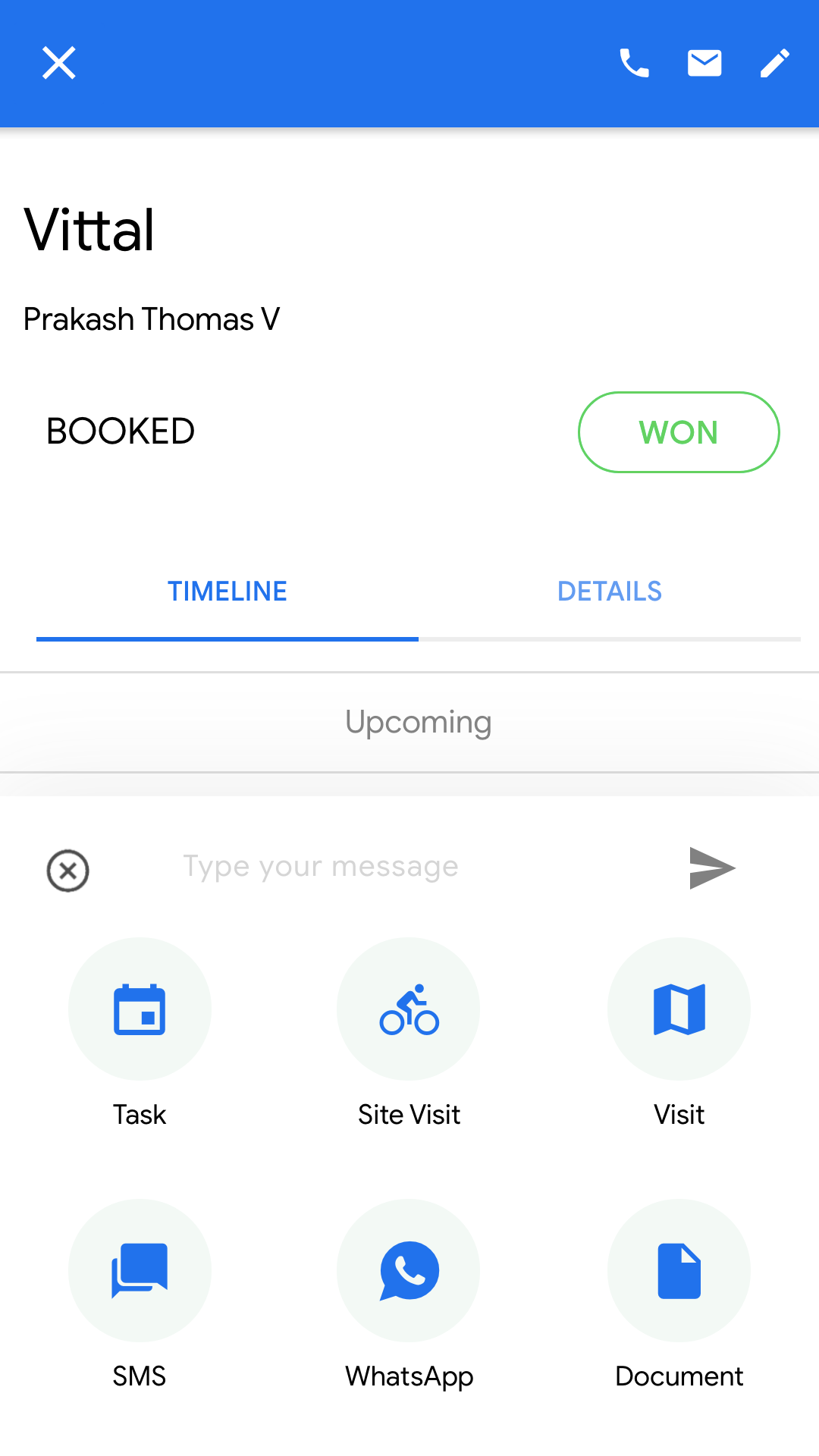 Easy To Use
Manage leads on the go with our mobile CRM
Get all sales report on the move with fully featured mobile CRM
Manage Call log reports, lead insights, site visit reminder & Followup
Share property and project details with customer over Whatsapp, email, and other channels.
Track slaes agent performance, view and manage their lead acitvities.
Post Sales: Customer management, Agreement generation, payments & dues, demands & invoice
Check up-to-date Property Inventory status from anywhere and avoid double bookins
Manage Customer Bookings, Applications, Payments, Receipts, Allotments, Registrations, Transfers, Surrenders, Cancellations
Automate GST, VAT, Interest Calculations
Generate Welcome Letter, Payment Receipts, Sale Agreements, Construction Agreements, Bank Tri-Partite Agreements.
Complete and Easy Broker Management
Integrate with Tally for Accounting Purposes
Comprehensive MIS Reports and Dashboard
Integration Partners
Works with all lead sources and channel partners
Integrate with different real estate market places like magicbricks, housing, 99Acers and also available integraion with cloud IVR.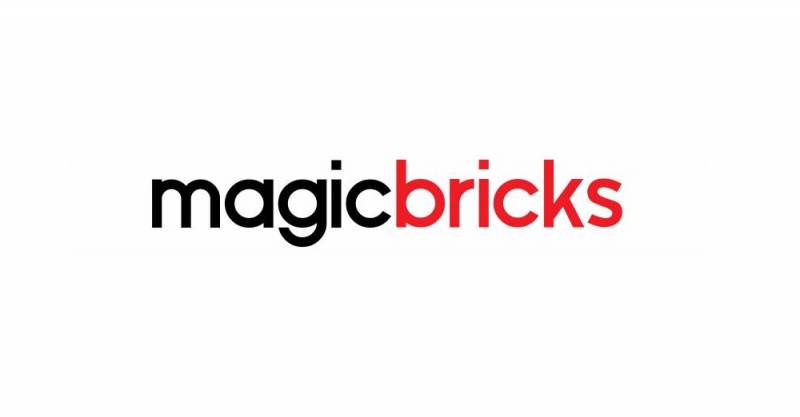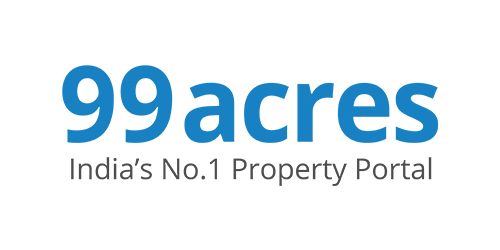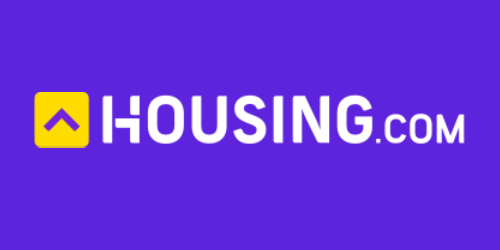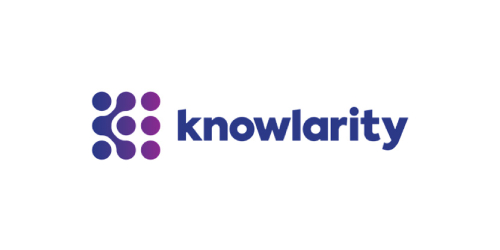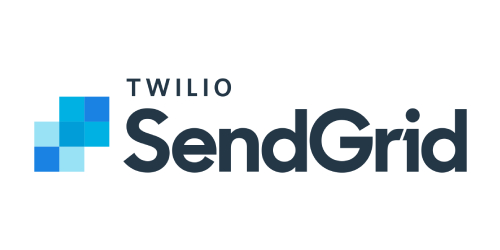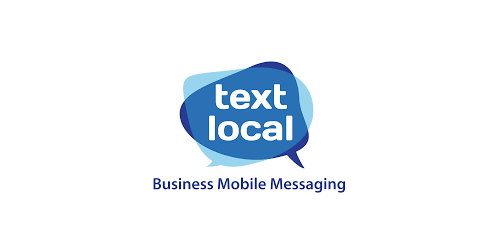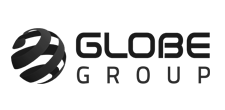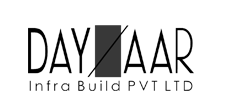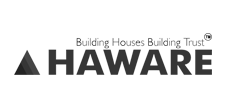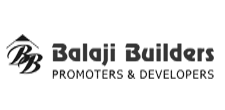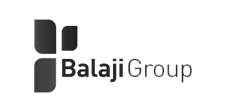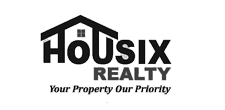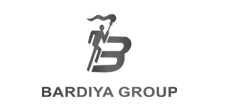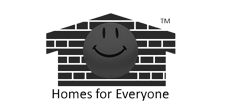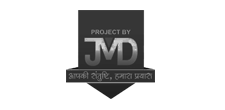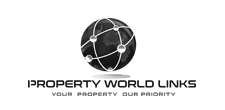 Testimonial
What People Saying?
Buildesk is been used by some of the repuated real estate builders & consultant.
We use Buildesk-CRM for lead distribution to our team. What I like most about Buildesk is that when you call, they answer the phone and help talk you through whatever you need. The customer service is amazing, and its software is very user-friendly.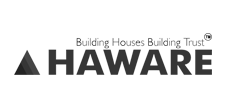 I've been recommending Buildesk-CRM for over 1 years. What Buildesk has done is give us a premium product with unbelievable pricing.
I've closed hundreds of deals as a Transaction Manager, and I can say with certainty there is no better software than Buildesk to keep my transactions organized. The Checklist, Task, and Calendar tools save time in setting up each transaction, ensuring all deadlines are met and tasks are completed.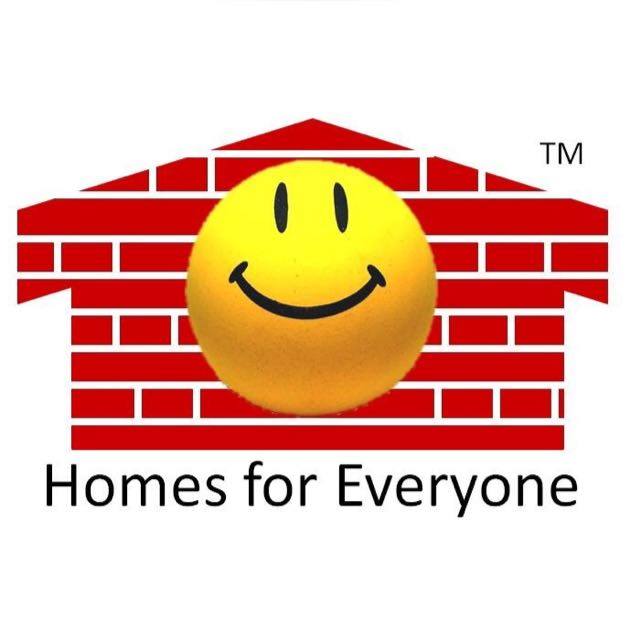 Buildesk's new Lead Automation is why we refer them to everyone. They make it simple to import and distribute leads immediately, email or text them automatically, and convert sales better than anything I've seen.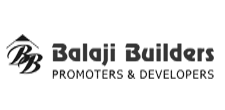 I recommend Buildesk-CRM to all of my colleagues because I have found that it is user-friendly and affordable. My team has liked it and they are very comfortable in using it.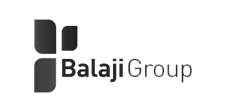 No Credit Card Required
Take 7 Days Free Trail
Want to experience power of Buildesk? Fill in the below form!!.
Fill below details for free trial.